Description
The Heart+ ResQ is the newest Automated External Defibrillator (AED) from Nanoomtech, which features improved design, durability, and functionality.
The Nanoomtech Heart+ ResQ AED comes with a 5 year battery pack and a 2 year pad pack.
This AED measures 32cm x 25cm x 10cm, and should fit in most Internal or External cabinets.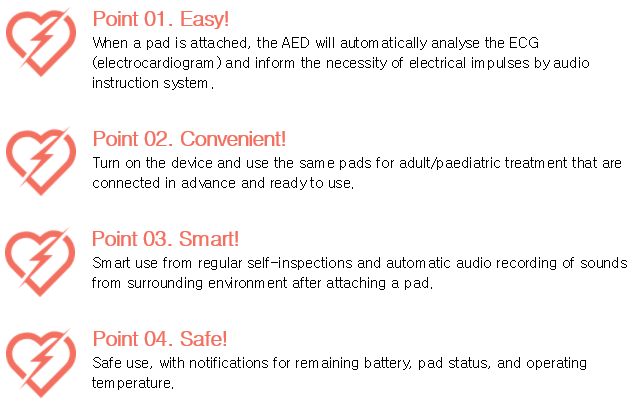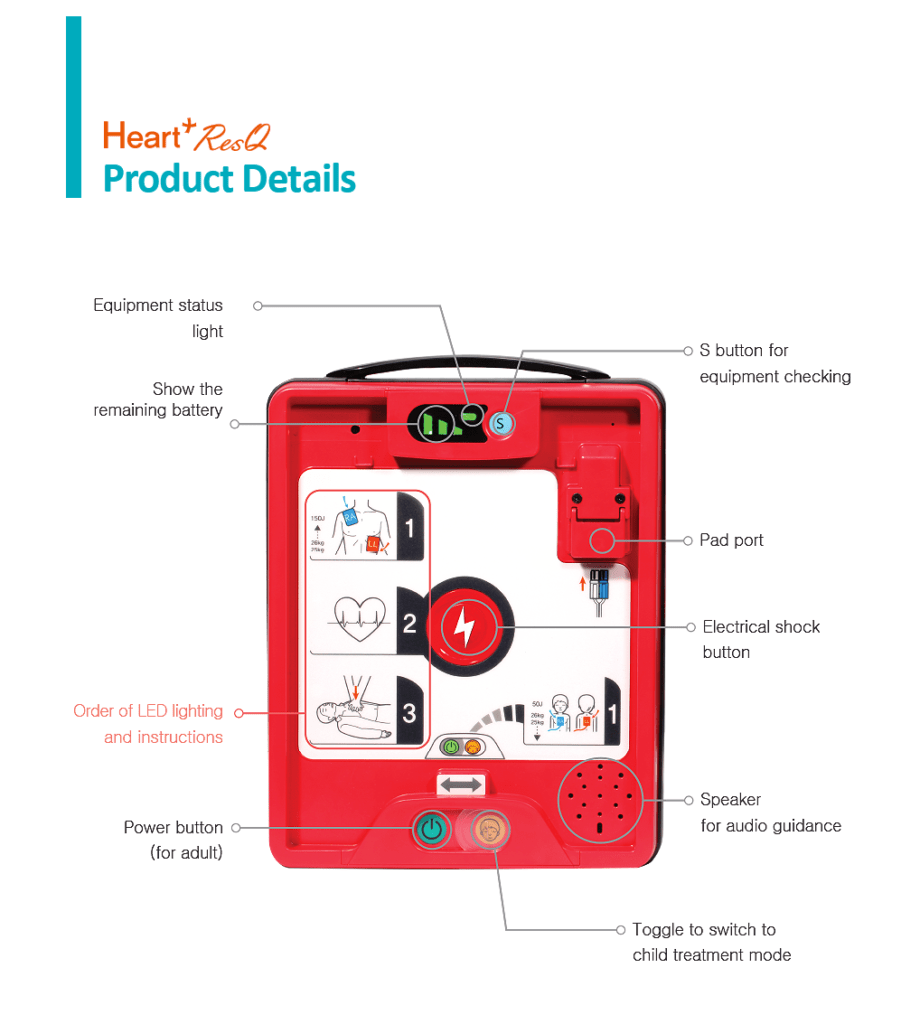 We can also arrange to provide CPR training with your AED purchase, you can read about the CPR training here.